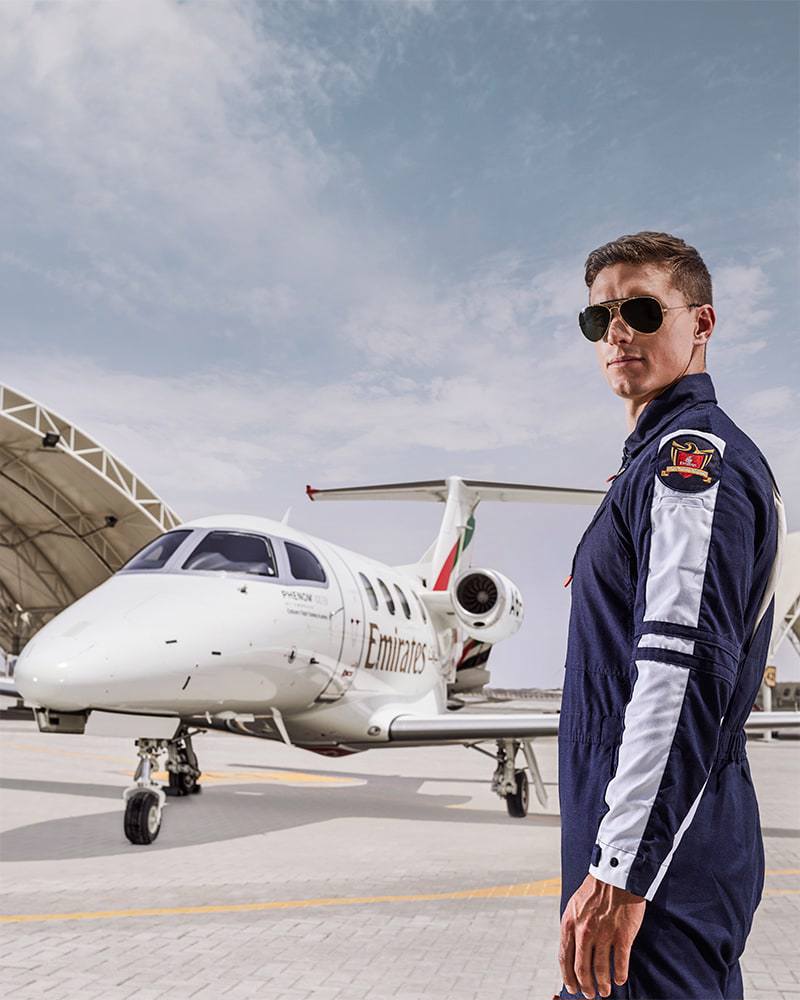 If you dream of becoming a pilot but you're not sure where to start, find out more about the journey from our graduate pilots. Discover life at Emirates Flight Training Academy, learn more about this rewarding career and what it's like to fly around the world as an airline pilot.
As a cadet, I enjoyed every single moment at EFTA. We had almost everything available in terms of studying and entertainment. In the ground school we were using the latest technology. Flying school was the best. I was excited and prepared for every flight. The flight instructors were very supportive.
What drives you to become a pilot? Maybe it's the chance to fly around the world, meet new people and explore new countries. Perhaps it's the physics and technology of flying a huge aircraft, something that many people will never get the chance to do.
Being a pilot is a rewarding career and one that comes with huge responsibility. It's a highly regarded position not only because an airline pilot is in charge of hundreds of passengers, but because it's a highly qualified position.
It takes drive, passion and commitment to achieve a pilot's licence and it's a big investment in your future. The reward for your hard work is a career doing what you love.
The good news is you don't need any flying experience to start.
With EFTA, you'll train with some of the best instructors in the industry who will support you through the stages of your training. You'll meet, train and work with people from all over the world and use the best technology available throughout your course.
You'll develop your skills in communication, decision-making, planning and logic. Your time and resource management will improve, and you'll learn how to be patient and act with urgency and clarity in all situations.
After graduation, you'll be qualified to apply for first officer roles with international airlines. Build your flying hours to become a captain in command of the aircraft, or develop your career in the aviation industry, perhaps as an instructor for future pilots like you.
Travel and explore the world
An office at 30,000 feet
Meet new people all over the globe
A prestigious and respected job
On my first flight I couldn't believe that I'm flying this beautiful plane and it's really happening. It was great moment that I will never forget.
Only Emirates Flight Training Academy cadets have the exclusive opportunity to interview for first officer roles with Emirates straight from graduation. If you meet the requirements, you could fly with one of the world's largest international airlines. UAE nationals who successfully complete the full course have direct entry to Emirates.
Emirates pilots fly our modern fleet of Boeing 777 and A380 aircraft to over 120 destinations across six continents. Emirates pilots live in Dubai with accommodation provided, a tax-free salary and excellent travel benefits.
First officer positions
One of the unique opportunities with EFTA is the opportunity to become a Boeing 777 first officer directly from graduation.
Please note this is not a guaranteed position.