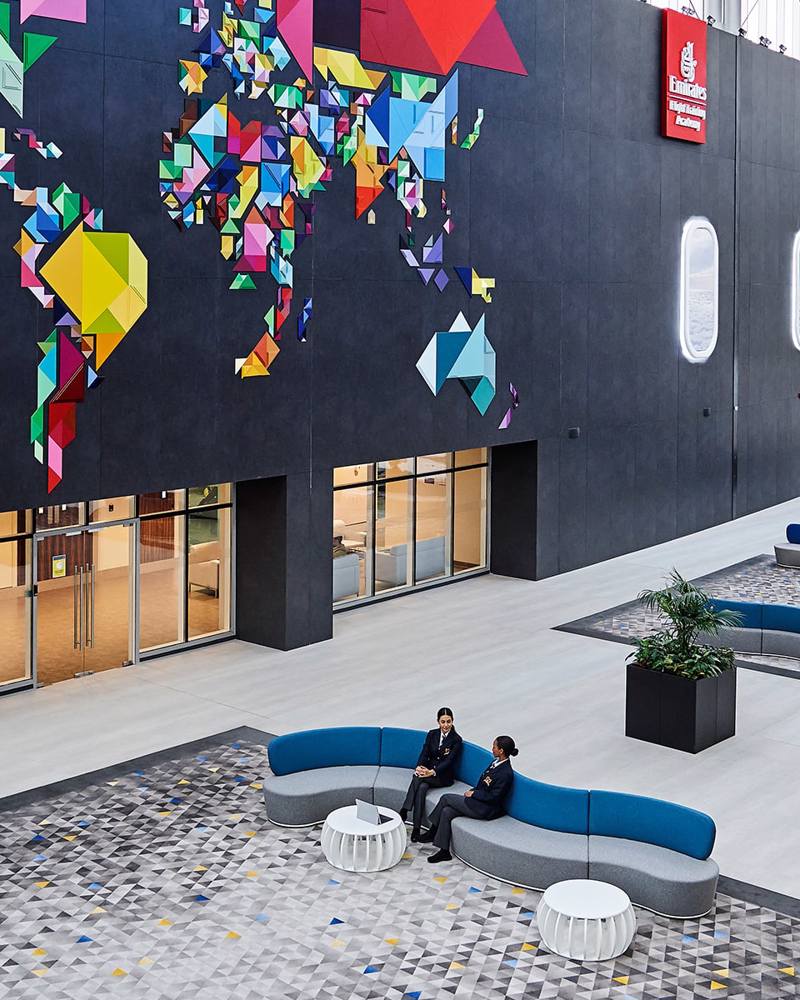 Future pilots enjoy the ideal balance between life and study at our integrated facility, located in proximity to Al Maktoum International Airport in Dubai South.
The main building features 36 interactive classrooms equipped with software designed by Boeing specifically for EFTA, while our flight operations centre provides cadets with complete hands-on training with the latest equipment and technology. And at the end of the day, you can relax in the privacy of your studio apartment or join the community at the pool, gym or recreation room.
One of the fastest growing cities in the world, Dubai is the place where the future meets traditional Middle Eastern values. With world-class infrastructure and facilities, Dubai constantly strives to be at the cutting edge of technology, hospitality and commerce. As a student at EFTA, you'll be inspired by the dynamic spirit of the city.
Our location near Al Maktoum International Airport is the ideal environment for the Academy's unique features. These include a private air traffic control tower, dedicated runway and 100-metre wide taxiway, as well as our own maintenance hangar and firefighting facilities.
Safe, cosmopolitan and packed with entertainment, Dubai is also the perfect place to enjoy your leisure time. There are diverse restaurants, pristine beaches, watersports in the Arabian Gulf, not to mention the world's largest malls and exciting theme parks.
We've created a vibrant community for you, so you can make the most of every minute because we want you to enjoy your time at the Academy. You'll find all the facilities you need on campus, whether to run errands or meet with friends.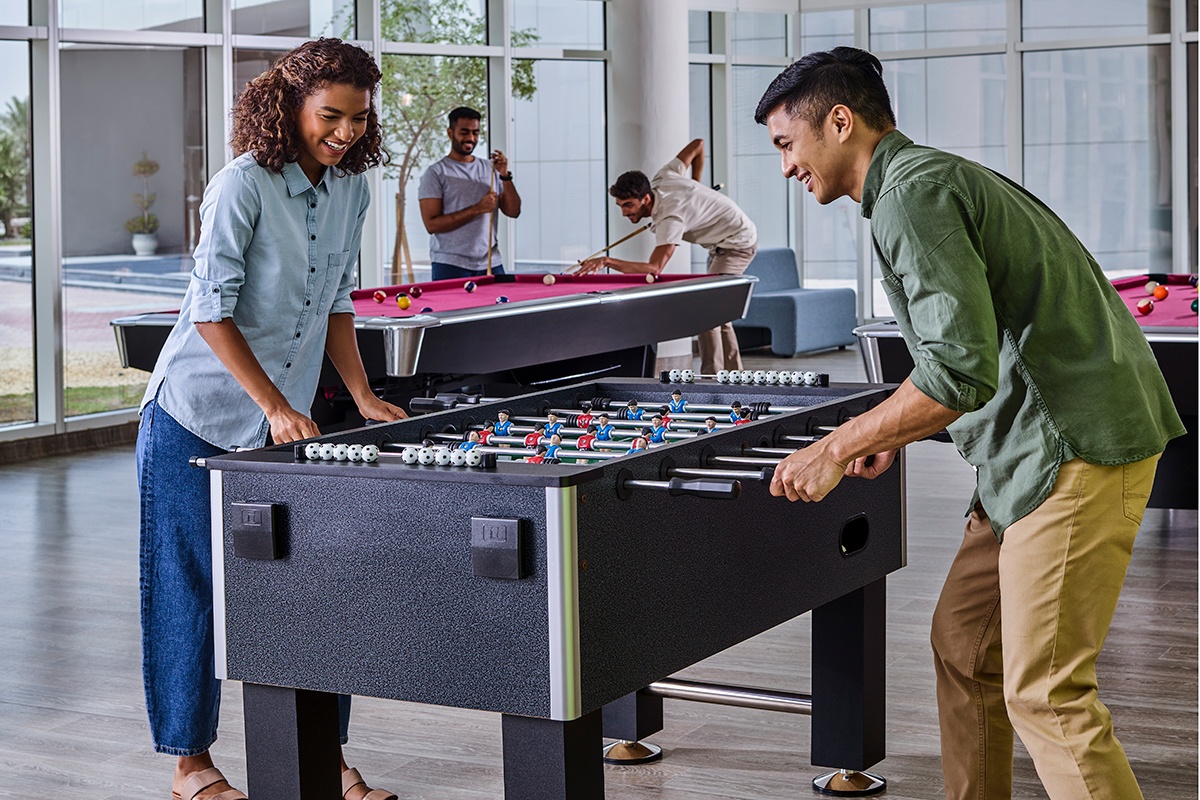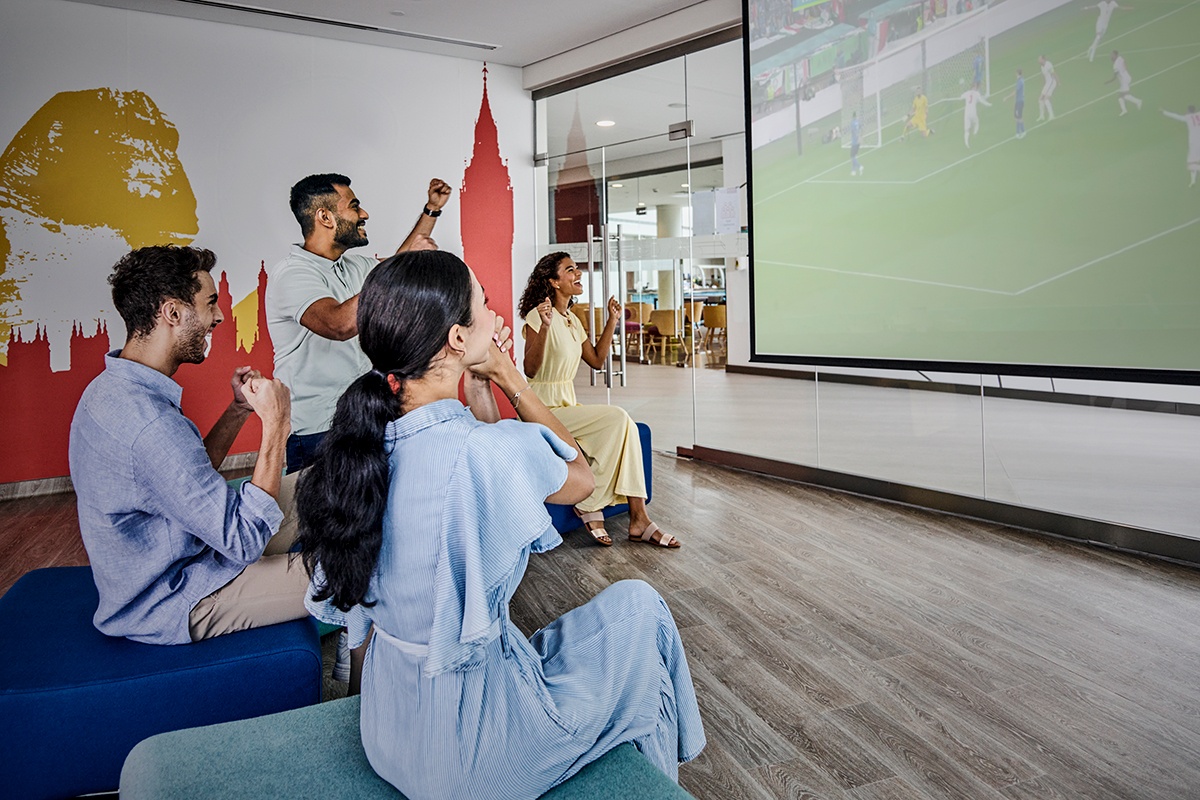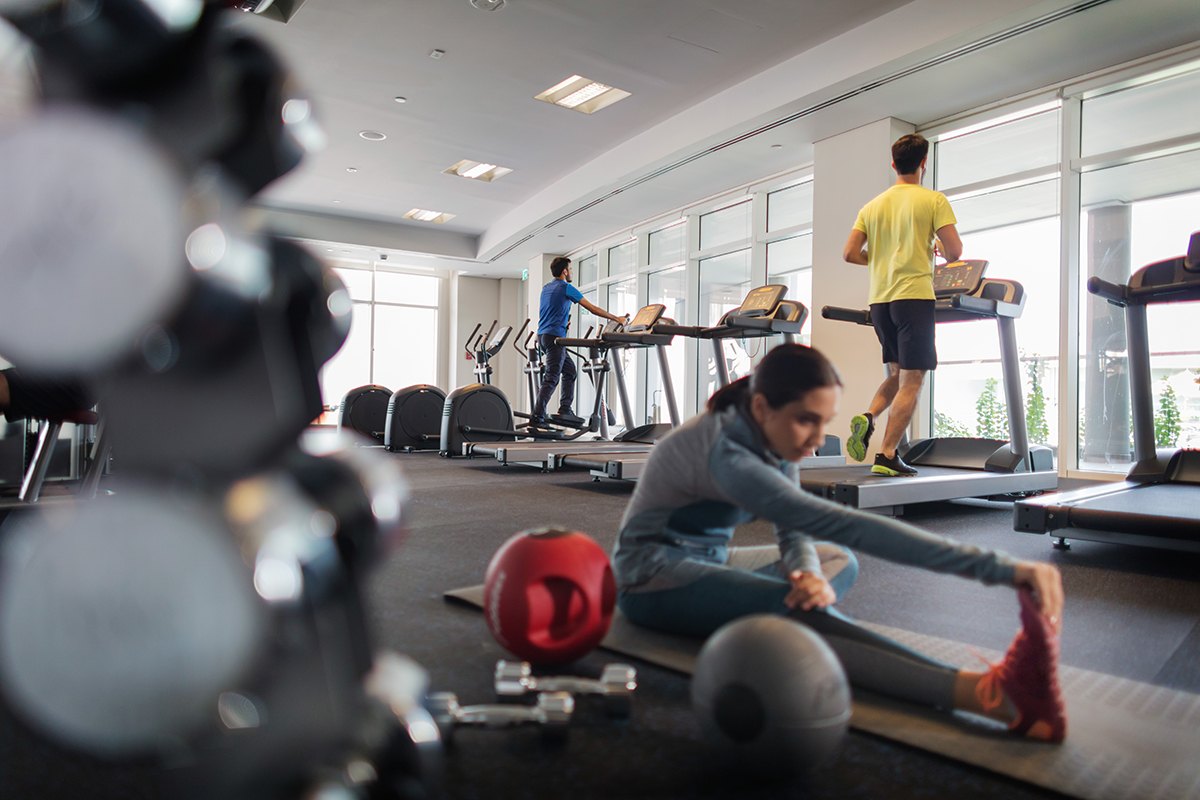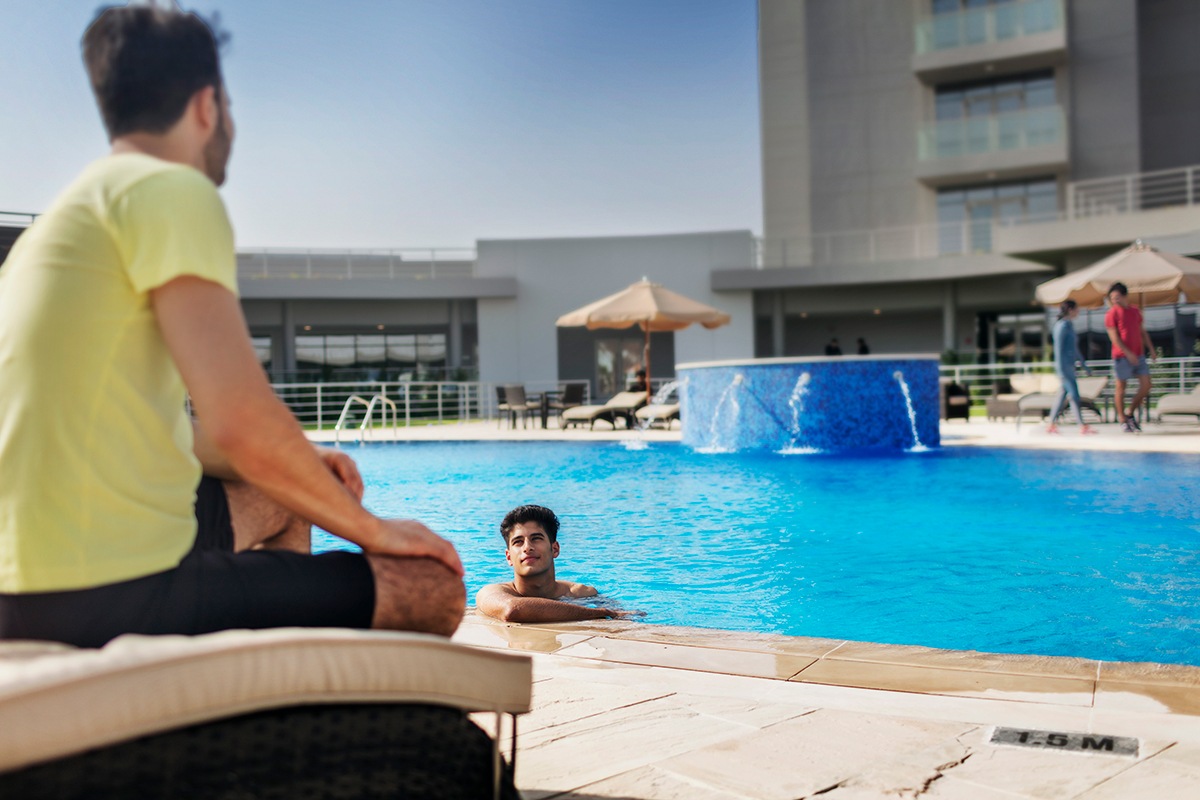 Life at EFTA is fulfilling in and out of training. Study and recreation are seamlessly connected, with the Residential Halls just a few steps away from the Academy. You can enjoy a spacious, modern studio apartment:
Have complete control over your room's temperature  
Start your day with coffee or have a light snack between classes in your studio's mini kitchen
Connect to the world with Wi-Fi in every studio  
Enjoy a spacious studio apartment with a double bed, comfortable living and dining area, en-suite bathroom and study area
Make the most of your leisure time with the variety of recreational spaces at the Residential Halls. You won't have to go far, whether you're looking for a workout at the gym, an invigorating swim in the pool or a game to enjoy with friends.
Our dining hall can accommodate up to 250 people, serving up to 1,500 freshly prepared meals a day
Stay fit at our fully equipped gym or work out in our Crossfit and boxing studio
Refresh between classes in our outdoor swimming pool
Enjoy a friendly game or have a movie night with friends  
Separate saunas for male and female students
Mosque
What you need is always within reach, with a laundry, mailing services, an ATM, mini mart and Costa Coffee located within the residence
Frequently asked questions
You're welcome to visit our state-of-the-art facility to ask questions and have a tour. Our working hours are from Monday to Thursday 0800 – 1530 and on Friday, 0800 – 1500. Please make an appointment before you visit.
The Emirates Flight Training Academy ATPL course duration is approximately 113 weeks and is divided into a theoretical knowledge course and practical flying.
First you need to submit the online application at any time from your home country. If you meet the criteria of the online application, you'll be invited to attend various assessments in Dubai. If you complete these successfully, you'll receive an offer letter to join the Emirates Flight Training Academy.
You must be between 17 – 26 years old
You must have completed secondary education (high school) with passes in English, Maths and Physics.
Your English language proficiency must meet or exceed TOEFL 510 or 5.5 per element for IELTS or iBT 65.
You need to be at least 160cm in height and medically fit.
International applicants: Have to be eligible for a UAE student visa and should be able to sponsor your training.
UAE-National applicants: Should hold a valid UAE passport and Khulasat Al Qaid

Male UAE-National applicants must have completed the Military service/exemption letter for the only son
The course training fee is USD 181,650 including 5% VAT.
View all FAQs